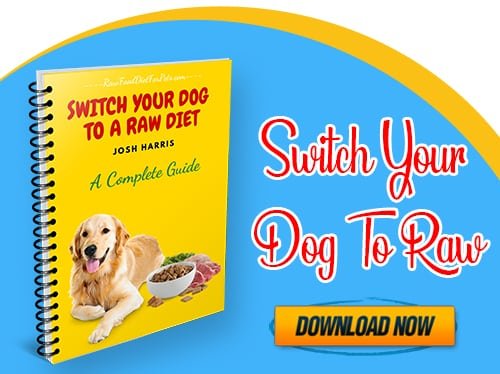 Make the Switch To RAW Dog Food easy on you and your dog
Every pet owner wants what is best for their dogs. Healthy insides, healthy skin, bones, coat and so on and it is great to see that a lot are swerving away from commercial dog food and switching to a raw diet through bones, veg and meats. We have had great responses here on our site related to raw food and the extent of its bemefits and safety.
I see in forums around the internet that a lot of people still do not know how to go about switching to a raw food diet for their pets or why it would be better than commercial dog food.
With this, I always ask the pet owners to put themselves in their pets shoes, as in, answer, why is it that a raw food diet for a human is so much better that constantly eating processed and commercial foods? How do people who eat a healthy diet look and feel much better that people who constantly eat rubbish? And then to think of the equivalent for their pet. Why should a pet you love be any different?
Commercial Dog Food Habits
Making the switch to a raw food diet for a pet is about breaking a habit, education yourself, changing a pets lifestyle for the better. It is well known know that commercial dog food and treats are not good for any pet leading to many health difficulties down the path from bad breath to dull coats, digestive problems, a loss of muscle mass, arthritis of the dog  to longer term effects such as canine cancers as well as a much shorter life span.
It's important that You as a pet owner do some research into what goes into the commercial food you give your dog and let this help you make a decision and be educated into what you feed your pet. You will more than likely be horrified into your findings (check out video below) and want to instantly make a switch to a raw food diet.
But Do Not Rush In Just yet
Again, it is important that you do your research and learn all you can about the Raw Food Diet for your pet before making the switch. There are plenty of Youtube videos, forums, information on line and also on our site we have and are proud to share the popular A Novice's Guide to Raw Feeding for Dogs by Kimberly Morris Gauthier.
A Raw Food Diet is not only more natural and better for your dog,  but it's also the best diet designed to keep your dog healthy and free from slow deadly illness and other misdemeanors. Look after your dog the way you would look after yourself.
Save